Whenever you'll see any official platforms that got a huge traffic and trusted sources, GCAM BSG Ports would be found as the most stable Google Camera Mods.
Somewhat, they were one of the first developers of the Google Camera Ports, and even the latest stable version that rolled out recently of Google Camera is through the BSG Port.
Usually, they are known for creating GCam Ports for Xiaomi smartphones, and many modders use this version for development.
Today, we're going to provide you with the whole knowledge of Google Camera as well as the Mods designed by the unique BSG developer.
In our recommendation, it's the most reliable port for Google Camera as you get the support to use their versions everywhere, including Telegram Groups, Channels, and the developers had originally created settings guide, Lib Patcher Guide, and Camera2 Test guide differently to help their users methodically.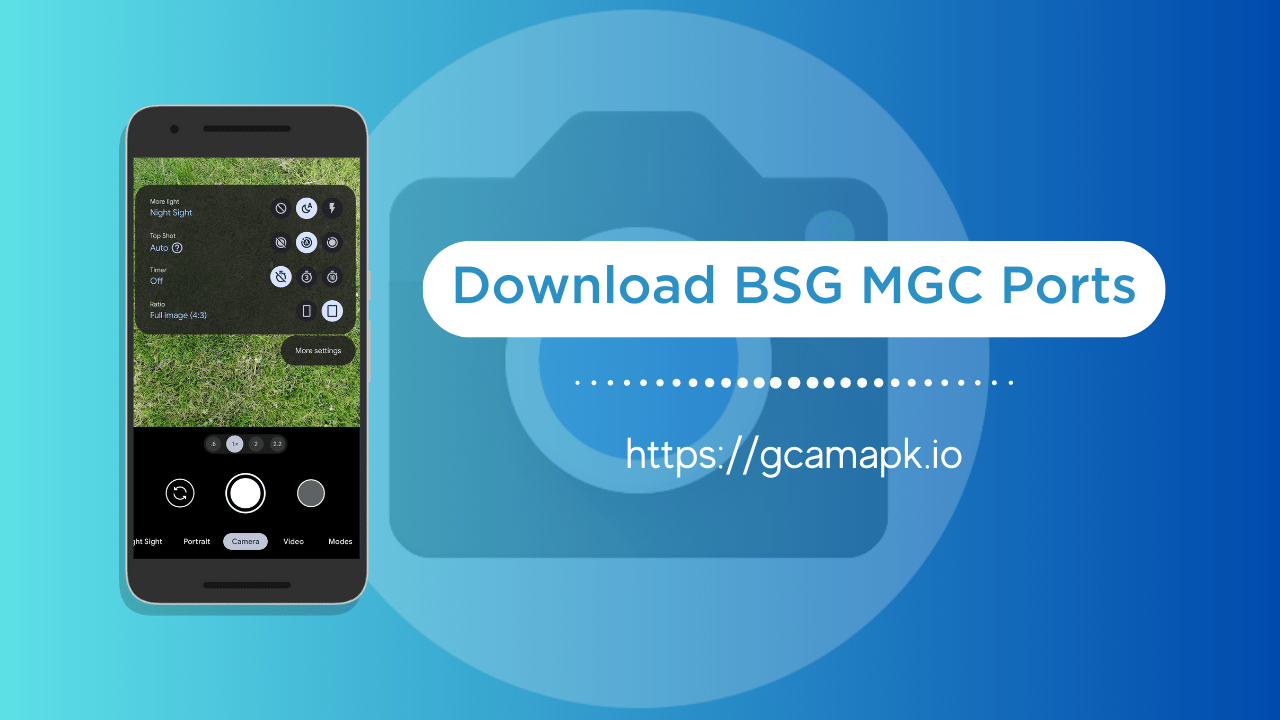 What is Google Camera?
When you'll search for the gems of Android smartphones that must be installed on any device, the camera part will always have the Google Camera as a crown.
There are many reasons to front up the requirement of this stock camera app on devices, such as simplistic configurations of all the camera options, availability of numerous camera modes, and the one-page interface vibes.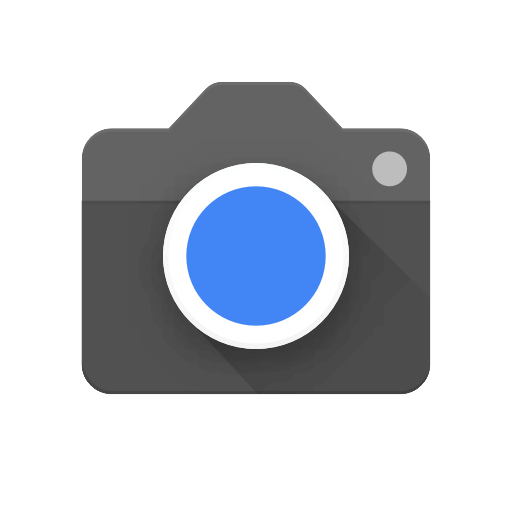 There are only a few camera software that goes privileged with all the aspects of photography, and this one is listed in the top 1%. It's a camera app used by Google Services directly on their Nexus and Pixel smartphones.
No matter what, if you're keeping a smartphone with the similar camera configurations to a Pixel phone with that actual Pixel device, the camera would show you differences in Dynamic Range, details, and night sight.
These are the major benefits that come just through the software and no additional improvements in hardware or camera lens.
Find a Google Camera compatible with your android phone today through the BSG GCam Mods shown in the below article.
What is GCam MOD?
GCam Mods are the ports developed for those android smartphones which don't come under the Google Pixel or Nexus series. The unique thing with these camera ports is just about the developers developing them.
You should comprehend that not all GCam Ports are compatible with all the smartphones, and when we see higher stability and capability, BSG ranks comes at the top.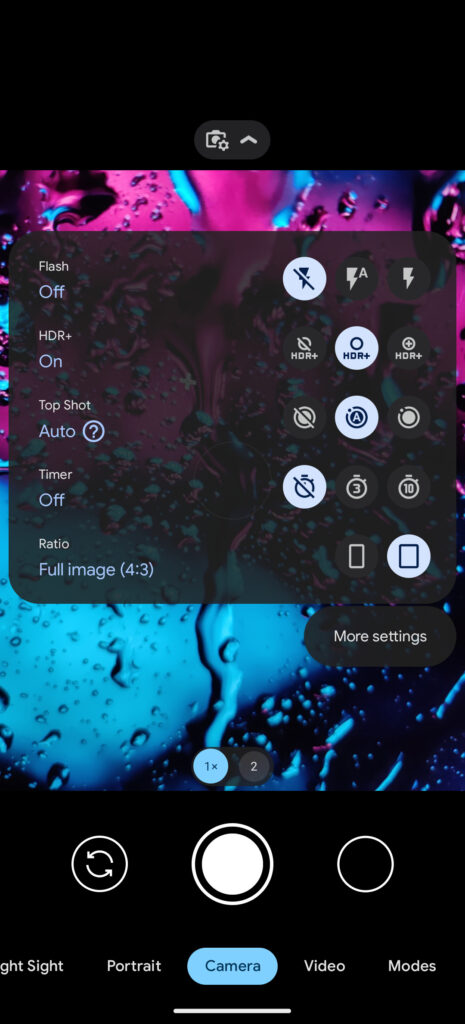 If you're the newbie in the Google Camera series, our first recommendation would officially be to use the GCam stable ports developed by this developer.
Moreover, if your device isn't supported by any of these developers' ports, you can also try some different developers mentioned on our website.
Because many unique smartphone models have different developers of Google Camera and similarly the different versions.
What are Configs?
Configs states the configuration as an abbreviation of the bigger word. Google Camera users employ this word for the XML files that contain a lot of already customized settings in GCAM.
As we know, GCam is a powerful camera software, and it contains a hazardous number of settings available on its interface, it's hard to customize them all with having a review every time.
In such a case, you can use these Config files designed by the creative developers to all the jargon number of configurations settled in the best ranges already.
These Config XML files are easy to install as they are just required to be placed in the master folder of GCam and afterward they can be accessed by double-clicking the blank space around the shutter button.
Requirements to Install GCAM on any Android phone
We're here before the final momentum of downloading and installing a GCam Port by BSG. We first need to tell you some requirements that your android phone needs to work through before installing this developer's Google Camera Mod.
It's a stable stock camera version that mostly works on Xiaomi Android phones, and you must get the below listed necessities before installation:
| | |
| --- | --- |
| Processor Chipset | Snapdragon SoC |
| ROM version | 64 bit |
| Camera2 API Status | Enabled |
| RAW Support | Available |
| Android Version | At least Android 9 Pie |
Download GCAM 9.1 Stable version by BSG
In the current article down below, we'll inform you exaggeratingly about the same BSG GCam Mods with its download link.
Stock camera with a few modifications to work as stock in Xiaomi smartphones is the biggest dream of a BSG developer.
They are daily working on creating the best updates for your android phones. Time to have one of those on your device; you can choose any of the below versions just by clicking a download link after any version.
| | |
| --- | --- |
| File Name | GCam APK |
| Latest Version | 9.1 |
| Requires | 14 & below |
| Developer | BSG (MGC) |
| Last Updated | 1 day ago |
When you have the APK file for installation, you deem ready to install it. The procedural part of the article is right after this section, where you can learn about the installation of GCam APK on Android.
How to Install GCAM on any Android Phone
Many people commented last time that they cannot find the Google Camera app on the Google Play Store, and for them, we got a simple answer in the face of this GCam Port.
The Google Stock camera app isn't compatible with any device apart from the Pixel ones, but the BSG's port is installable on your device if it comes under the above requirements.
Follow the below steps and install it on your phone right now.
Click the download link above and download the APK file.
Launch the File Manager app on your phone and find the GCAM APK downloaded recently.
Click the APK file and enable the toggle Allow from this Source to enable installation.

Get back to the same File Manager app and click the Install button right now.
Wait for the app installation and soon you'll see a success message.
Now, you can get to your phone's app launcher and find Google Camera as a stock camera icon listed on there. Open the camera app and start trying all the features you journaled before to amaze photography.
FAQs
How to use Portrait Camera mode on Google Camera?
Portrait Mode is right there in the GCam's camera modes. When you slide the camera mode menu horizontally, you'll find out all the modes available in the camera, including the Portrait mode. Remember, you need to hold for a few moments after pressing the shutter button for capturing the best quality portraits.
Is it possible to improve processing speed of captures in GCam?
Camera processing is based eternally on the HDR feature of the software. If the processing speed of capturing photos is damn high in your Google Camera app, you should disable the HDR feature for a while and try capturing once again. Most smartphones aren't properly compatible with HDR mode, and that's why they need to work without HDR enabled.
What is the difference between Google Camera and Google Camera Go?
Google Camera Go or GCam Go is the lighter version of Google Camera. It was launched by Google for the smartphones which aren't compatible to use the GCam app on their devices. It contains a few features same as the Google Camera, but not all its features as it's smaller in size, totaling just up to 20 Megabytes of APK file size.
Where to download GCam latest version of GCam by BSG?
If you adore the GCam Ports developed by BSG Port, you're one among a huge part of the global population. Thanks to show this love and now you can merely download any port version developed by BSG through the above links. It's simple and concise, with the installation procedure added in the same article.
Can GCam save captured photos or videos to SD Card?
GCam ports work similarly to the official Google Camera, and officially the app doesn't have any feature to save the captures on SD Card or any other external storage. Likewise, you cannot save captured photos directly to SD Card if you took it through GCam.
To sum up
Xiaomi smartphones see BSG as the king of Google Camera ports as this developer already owns a Xiaomi device and launches the ports mostly compatible with the Xiaomi devices.
If you're installing a GCam, you should go for the best port and that's why we showed you the way to BSG's port.
It'll help you take better photos than the original stock camera on your phone and use some artistic camera features you didn't see before.
Related Guides