Google Camera is one of the technological advancements offered in the hands of Android smartphone users to change their device's camera features into the next gen cameras.
Don't get over understanding its worth for the first time. Primarily, comprehend that software plays an important role in capturing pictures and if your phone's camera isn't giving you the best pictures, there is a huge probability that the stock camera isn't worth it.
Now, if not a stock camera, you need the Google Camera app, which is sophisticatedly developed for the Pixel Smartphones, but ought to work on all other devices through GCam MOD.
We'll provide you with the GCam MOD with a new Pixel Feature rolled out a few days ago in the latest 8.9 version. If you want to take a look at it and use that feature, the article below is all you need to comprehend.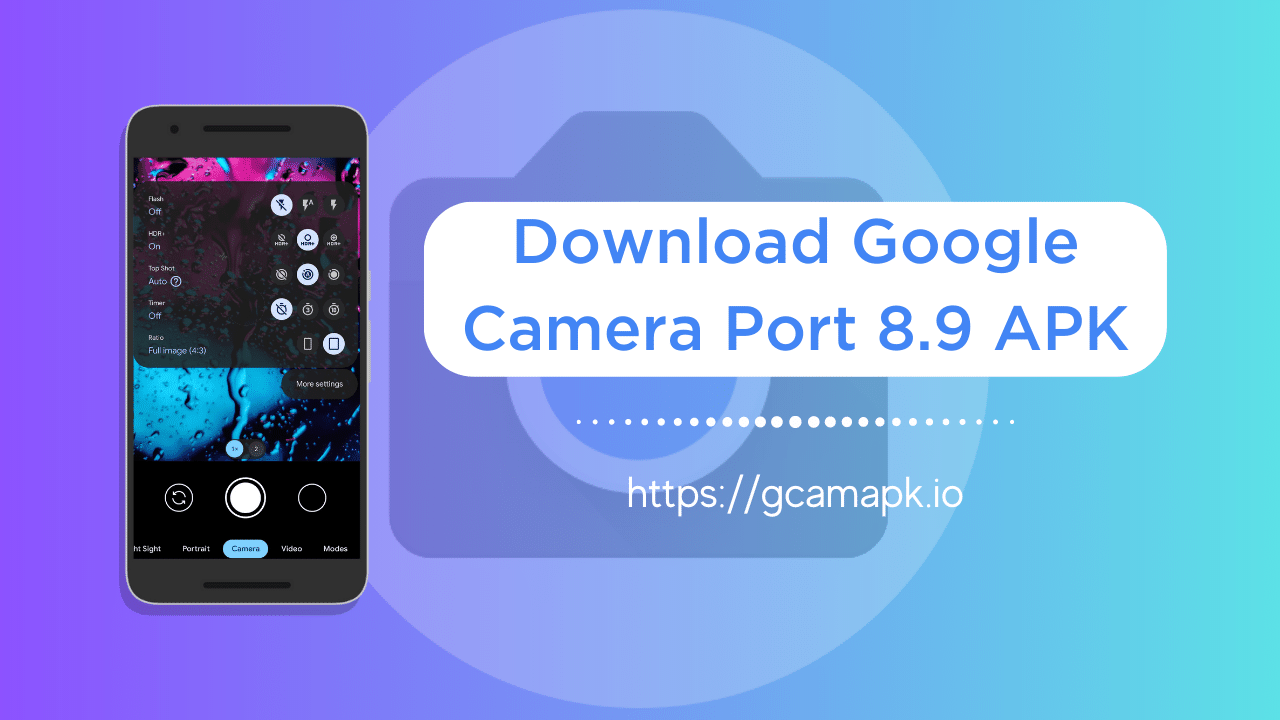 What is Google Camera?
When ranging all the brilliant camera features with those professional modes and options, Google Camera ranks #1 among all the Android software.
For the whole reason, a huge crowd is before this camera app and finding the best version to work on their android device.
Let me tell you first that the app was fundamentally developed only for the Google Pixel devices, that's why it'd be impossible to find it on the Google Play Store.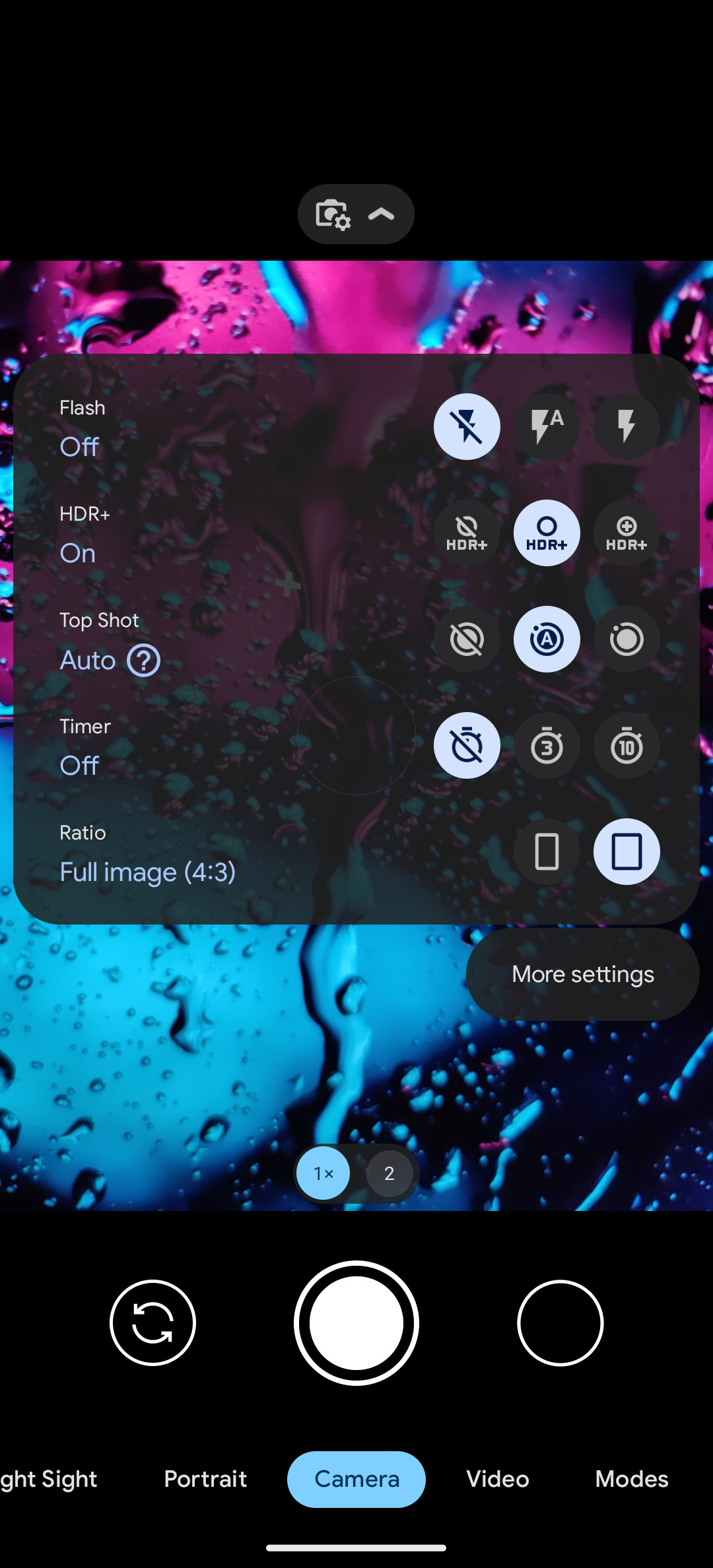 If you're a Pixel user, you may know about the newest feature dropped a few moments ago in the latest version.
If you're not, you should download the GCam Mod which is the same Google Camera but with differently coded scripts to work on every android phone including the Pixel ones, and non-Pixel ones.
You'd know more about the GCam Mods down below, so get your journey initialized.
What is GCam MOD?
GCam Mod basically stands for the Google Camera Ports developed by tremendous third-party developers. These ports are designed differently for the unique smartphone models, and majorly there are unique developers to create the different ports.
If you're new to GCam, you're gonna love the current version we're providing you with, as it includes the two newest features in the latest drop.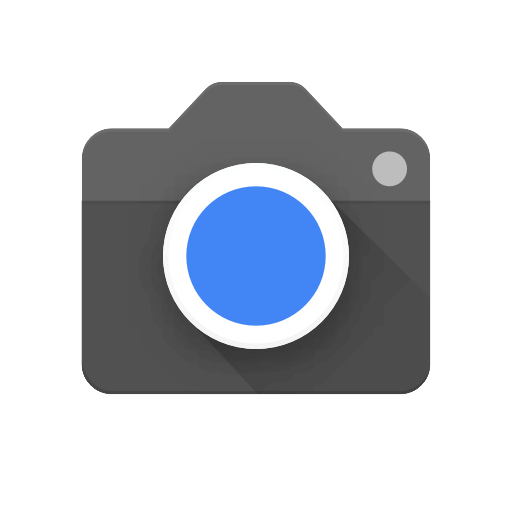 The first feature you'll enjoy there would be the Macro focus option even while recording the videos. The developers also created some videos to prove that brilliant focusing option on the screen.
The second feature you'll get with this newest Pixel Feature drop would be the hands-free photography.
Gone are the days when you were supposed to click the shutter button to always capture pictures as right now, you can click the self-times captured through Hand gestures.
You can enable these features in the Settings tab of GCam Mod, but before that, you must download this latest version and install it to your device. So, what're you waiting for? Go for it ASAP!
What are Configs?
If you don't know configs, a most brilliant part of the Google Cameras is still missing in your comprehension. Configs are really important if you want to do professional photography and learn from the creatives out there in the world.
Basically, after Google started designing these Pixel smartphones with the best camera software and lenses, people started going for it with the whole photography vibes.
They tried enormous camera modes and options to arrange the best settings they require for captures.
Now, you can download those configs and can install them directly to your Google Camera app just by using the XML installation or copying-pasting files on the storage.
Yeah, it's that ease, and then you can learn from the camera settings they arranged by managing them on your own.
Requirements to Install GCAM on any Android phone
You can install GCam 8.9 APK on your Android smartphone with at least Android 11 installed in it. Basically, we're currently talking about the latest version, developed only for the high-tech Android devices which can support it in a better way with zero crashes.
So, if you're using a Google Pixel Smartphone, then there is literally no worry, and you can download the app directly from the link below, or even Google Play Store.
But if you're using any other Android smartphone with good configurations, you can try this out or check out all the links below if you'll find a Google Camera Port for your device.
Download Google Camera 8.9 APK with Pixel Feature
Time to raise the curtain up and download the Google Camera 8.9 APK with the new two Pixel features recently launched.
It wouldn't be that hard as we've got this APK file out directly from the Google Play Store to provide you with the most secure GCam version, so you won't have any doubt in the future.
Google Camera is a great combination of HDR+ Photography, Camera Modes, Top Shot, Night Sight, and Motion photography.
If you want to take that adventurous experience to your Android device, click the link down below and download the app at your first eye blink.
| | |
| --- | --- |
| File Name | GCam APK |
| Latest Version | 9.1 |
| Requires | 14 & below |
| Developer | BSG, Arnova8G2, Shamim |
| Last Updated | 1 day ago |
If you're using a Google Pixel Smartphone, which is capable of downloading and installing the Google Camera app with zero problems, you can also go directly to the Google Play Store version.
You just need to click the link below, and it'll redirect you to the app page of Google Camera, and from there you can click the Install button to have no doubts whatsoever.
Follow the below video tutorial to install GCam APK.
Download GCam APK for Specific Phone Brands
How to Install GCam APK on any Android Phone
You can install GCAM to any Android smartphone by following a few important steps. These steps are the exact to the manual installation cycle, and that's where you get the space to install without the Google Play Store. If you have never gone through that procedure, don't worry, as we'll help you through the way.
This first procedure will lead you to install the only GCam APK without multi-language bundles:
Download the GCam APK file from the above download link.
Find it in the File Manager and tap the app icon.
Click the Settings button on the next prompt window if asked to allow this source for installation.

After allowing, get back to the File Manager and click the Install button this time.
Wait for the installation app and that'll make you ready to use all the Google Camera features.
Now, if you're using the Multi Language version, it needs the split app installation tool to be used. Don't worry, that's easy too and can go through the below steps –
Download the Google Camera APK file from the above download link.
Now, as we told you above, it's a Split APK, so you must use either SAI split installer. Download any of them from either link.
Install the split installer tool and finally launch it on your device.
Navigate to the recently downloaded Google Camera APK file on your storage.
Select the file and click the Install button.
Choose all the options by marking them.
Finally, install the split app to your device and start using Google Camera.
Now take a smile on your face and start using a brilliant camera setup.
FAQs
What are the new Pixel features dropped in the GCam 8.9 update?
There are two new features you'll see in the latest update, where the first one lets you get the captures without tapping the shutter button, but by hand gesture timing. The next feature, you'll get the macro focus option even in the video recorder to record the sharpest videos.
How can I install the GCam APK on my iPhone?
You cannot install Google Camera on any device that doesn't support the Android operating system. It's not developed for iOS or Windows OS. So, the only option to have all its features along with the best config files, you must need to have an Android smartphone first.
Is it safe to use the GCam APK?
Yeah, GCam APK is a safe application to be used on any Android smartphone. It's extracted directly from the Google Play Store and just modified with a few scripts to work on your device, even if it's a Pixel phone or not. That's all you get in there, so no need to worry from now on.
Why can't I find Google Camera on Google Play Store?
Google Camera is a restricted application by the official Google Community only for those users who have the Google Pixel devices. So, you will not find it anyway on the Google Play Store. Except from this, you can try our website to download the latest version with new features.
Where to get the GCam APK for Vivo Y28 smartphone?
GCam APK has different developer versions for the different Android devices. If you're using a Vivo Y28 smartphone, you can use a sophisticatedly capable version by getting through this link. There would be a download link with all the procedural parts.
Conclusion
It's hard to go like that, as we really liked your vibe while having you all the way on this article. However, we have to meet you again later with a new version of Google Camera.
Also down there, we're listing a few web links responsible to take you to the GCam APK compatible with your Android device.
Find yours and also review what you liked in this new version through the below comment box.
Related Guides